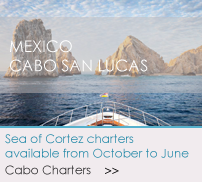 Mexico Cabo San Lucas / Sea of Cortez charters available from October to June
The Spirit of Two Thousand & Ten is an exclusive, 120-foot vessel and the only true mega-yacht available for charter in the Mexico Cabo San Lucas. The Spirit offers the comforts and luxury of a five-star hotel and regional fine dining at its best, all while allowing guests to enjoy the magnificent coastlines and natural vistas of Mexico Cabo San Lucas.
For rates and detailed availability, please Contact us
Vancouver's most popular luxury yacht cruises.
Whether you're looking for a night on Vancouver's spectacular waterfront, a business retreat away from the bustle of the city, or a week long charter to explore the West Coast, down to Cabo San Lucas, we'd be happy to set you on your way.
Create Your Own Charter:
Have a custom charter in mind? Give us a call and we'll help you get it organized.
Call Now! Telephone: (604) 729-5201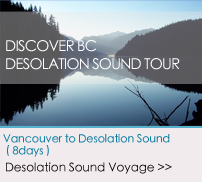 Cruising the Pacific Northwest
The challenge of cruising the West Coast's Pacific Northwest region is not figuring out what do to, but how to do it all. By sea and onshore there are unparalleled opportunities.
There are five principle cruising grounds in the Pacific Northwest
>> DESOLATION SOUND
>> THE GULF ISLANDS AND VICTORIA
>> THE QUEEN CHARLOTTES/HAIDA GWAII
>> SAN JUAN ISLANDS AND SEATTLE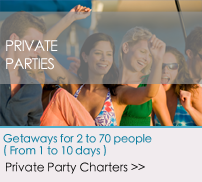 Impress and Enjoy with Private Parties and Dinner Cruises
How about a fun filled evening of food, friends, drinks and dancing while cruising the coastline? Or maybe you want a more laid-back Dinner Cruise While relaxing evening under the stars on the open water. The Spirit Yacht is the perfect venue to impress and entertain.
It's no surprise the private dinner and party cruises have become very popular. Make sure to call and book early.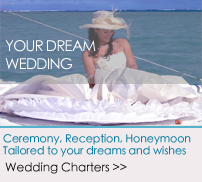 Ceremony
Get Married by the Captain or a Person of Your Choosing
Reception
For up to 70 people : Room for dancing. We have state-of-the-art entertainment and all the water toys and activities to make the best memories and surpass all of your expectations.
Honeymoon
We can recommend a dream Honeymoon or help you create your own
Make Your Wedding Day Magical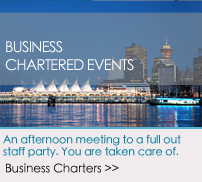 Inspire Your Workforce
Inspire your work force with an enthralling luxury cruise around the Vancouver Coastline! Or treat them to a gentle cruise, and anchor up in a sheltered bay for lunch. We have a range of options for employee rewards and employee incentives.
Business Meetings and Lunches
There is no better way to impress business associates, clients and guests than a private dinner aboard Vancouver's finest luxury yacht.